Magical words (and where to read them)
I'm the author of three books and two websites, as well as many smaller works. It's all here for you to enjoy — dive in!
Books

Improve Your Social Skills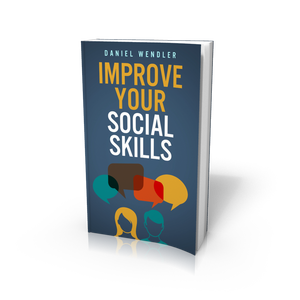 Improve Your Social Skills is a comprehensive guide to social skills. It explains topics like conversation and body language in practical, easy-to-apply lessons. Think of it like an owner's manual for your social life.
I wrote it to share the discoveries that helped me overcome to social challenges of Asperger's Syndrome. See, when I was growing up I was the most awkward kid you could ever hope to meet. But one day, I decided to study social skills deliberately, like you might study a foreign language. I looked for patterns that might explain the way people behaved, techniques I could use to connect with others, and metaphors I could use to make sense of it all. I poured thousands of hours into study, observation, and practice.
And it paid off. I learned how to connect with others, and started filling my life with incredible friendships. I still make the occasional mistake, of course. But now I have the confidence to shrug off awkward moments without getting anxious.
I cracked the code, in other words. And I wrote Improve Your Social Skills to teach you everything that I learned
Level Up Your Social Life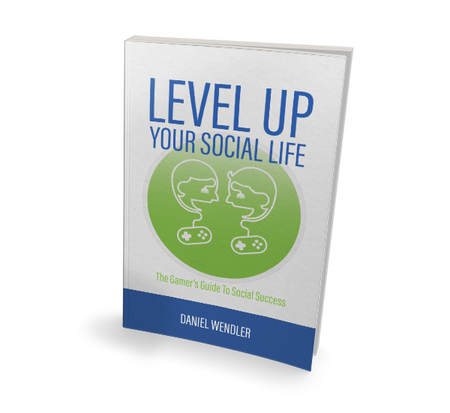 If you can succeed at video games, you can succeed socially. That's the promise of Level Up Your Social Life.
Level Up Your Social Life uses the video game concepts that you're already familiar with to teach you how to succeed socially. Want to be better at conversation? Pong holds the secret. Want to make more friends? Mario Kart can show you how.
It's written by Daniel Wendler (that's me!), a leading social skills expert and lifelong gamer. I taught myself social skills to overcome the challenges of Asperger's Syndrome, and became an author to share what I learned with the world. I've coached hundreds of people around the world in social skills, spoken at TEDx, and written an online social skills guide read by over a million people.
I wrote Level Up Your Social Life to help gamers everywhere make new friends, feel more confident, and have the best social life possible. If you want a guide to social success written by someone that gets what it's like to be a gamer, this is your book.
Clicking With Clients
Online marketing doesn't have to be difficult.
In fact, online marketing can be one of the easiest ways to build your private practice. With the right strategy and a bit of effort, you can create a sustainable flow of online referrals.
Clicking with Clients can show you how. It's written by Daniel Wendler (me again!), a doctoral student in clinical psychology and an online marketing expert. Before starting my graduate studies in psychology, I worked for some of the top digital marketing agencies, and started my own successful internet businesses as well.
I wrote Clicking with Clients to help therapists feel confident marketing their practice online. If you want a practical guide to launching your website, attracting new clients and growing your practice through the web, this is your book.
Inside, you'll learn step-by-step instructions on how to:
•Build and design a website
•Attract new clients through SEO, social media, and online advertising
•Protect your privacy online
•Self-publish a book to share your expertise
•And more!
Plus, you'll learn common marketing pitfalls to avoid, as well as clever strategies for making the most of your investment in online marketing. You'll also get recommendations for further readings, trusted experts, and helpful websites – everything you need to excel at online marketing.
Ready to build your private practice online? Start Clicking with Clients today!
Websites

ImproveYourSocialSkills.com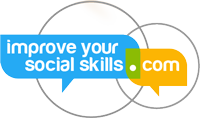 I launched ImproveYourSocialSkills.com way back in 2012. I didn't know anything about designing websites, but I wanted a place to share my social skills tips.
The original version of the site was hosted for $2 a month and featured a logo I got for free from a kindly soul on Reddit. From those humble beginnings, it's grown to be one of the most popular social skills websites in the world, with over 1.5 million readers since 2012.
MarketingForTherapists.org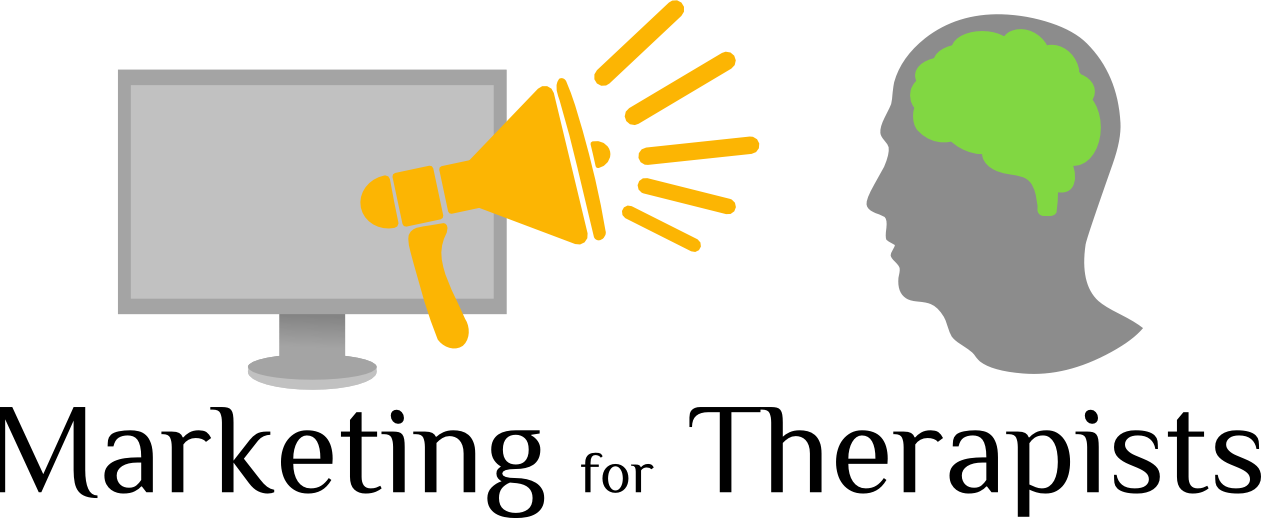 I created MarketingforTherapists.org because I wanted to share the knowledge I had learned during my online marketing career with my colleagues in the mental health field.
It's a free guide that contains all of the info therapists need to start a website, build a steady traffic flow, an start bringing in new clients online. Even if you're not a therapist, you might find it helpful for building any kind of business online.
Around the Web

My writing has been featured on lots of wonderful sites all across the web. A sampling of my guest posts are below. If you're interested in me writing for you, feel free to reach out and let me know your idea.
Making A Weakness A Strength (KXAN news)
Asperger's: My Unique Gift (Autism Speaks)
The Gift Of Asperger's (DJ Fiddle Foundation)
Making A Weakness A Strength (KXAN news)
What I Learned About Learning When Learning Social Skills (Puttylike.com)
3 Simple Ways For Your Business To Do More Good
Creative Writing

I'm a bit hesitant to include my creative writing, because I wrote most of it in college and therefore it doesn't always reflect my current writing style or thoughts about the world.
Nonetheless, I'm putting it here for you, because I'm still proud of it and because I still think it deserves to be read. Enjoy.
Fiction
Poetry
Creative Nonfiction
Improve Your Social Skills Manifesto
Speeches

I go more in depth about my speaking here, but if you just want to experience some of my best speeches, I've included the transcripts or videos here.
Westmont Monroe Scholar Banquet Speech
TedX University of Arizona: "Sandwiches, Creaky Doors & Community: My Life With Asperger's" (text)
Toastmaster's Competition: To Live An Epic