Let's make your event amazing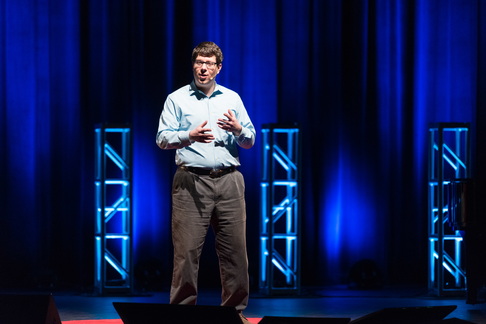 I'd love to help your next event be one that your audience will always remember.
On this page, you'll find detailed information about my work as a professional speaker. I've included a history of some of my past talks (with videos or transcripts if available), as well as a list of topics that I cover and my current availability.
Qualifications & Experience
Two-time TEDx speaker (talk has been viewed 300K+ times on YouTube)
Inspirational personal story of overcoming the social challenges of Asperger's
M.A in Clinical Psychology (PsyD in progress)
Hundreds of hours of social skills coaching experience
6+ years of online marketing and entrepreneurship experience
Author of three books, including one Amazon bestseller
Extensive speaking experience
For a full description of my qualifications, please read my CV
TEDx Speaker
If you want the best sense of what I'm about as a speaker, I encourage you to watch my 2018 TEDx talk "What Being Autistic Taught Me About Being Human" and my 2013 TEDx talk "My Life With Asperger's." These talks gives you a great sense of my story and speaking style all at once.
Topics
I enjoy speaking to audiences big and small, and I'm equally comfortable with inspirational keynotes and hands-on workshops. This list is not exhaustive, so if you'd like me to talk about something not listed, just ask!
Autism & Asperger's
Inspirational Keynotes
Friendship & Community
Healthy Intimacy & Dating Success
Social Skills Training
Video Games & Social Skills
Online Marketing for Mental Health Providers
Speaking Availability
I am currently open to new speaking engagements. I'm based in the Houston, Texas area, but I am happy to travel to distant events if you reimburse travel. If you're interested or if you have questions, just shoot me an email and let me know the details!
Selected Talks
2018
2017
2016
2014
2013
2011
2010