Let's make your event amazing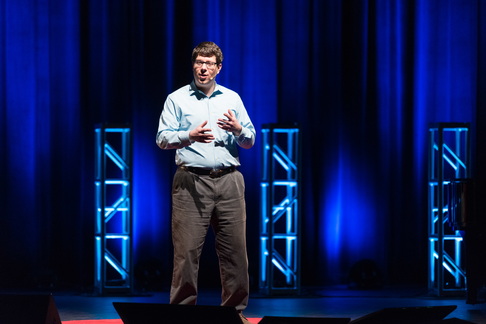 I'd love to help your next event be one that your audience will always remember. I've spoken professionally for over a decade, and I'm always looking for new opportunities to impact an audience.
On this page, you'll find detailed information to help you discover if I might be the right fit for your event. You'll find the topics I cover, as well as a detailed history of my experience (with videos or transcripts if available.)
Qualifications & Experience
TEDx Speaker
If you want the best sense of what I'm about as a speaker, I encourage you to watch my 2018 TEDx talk "What Being Autistic Taught Me About Being Human" and my 2013 TEDx talk "My Life with Asperger's." These talks gives you a great sense of my story and speaking style all at once.
Topics
I enjoy speaking to audiences big and small, and I'm equally comfortable with inspirational keynotes and hands-on workshops. This list is not exhaustive, so if you'd like me to talk about something not listed, just ask!
Neurodiversity & Autism
The Loneliness Epidemic
Friendship & Relationships
Leadership & Professional Development
Personal Growth & Life Purpose
Types of Speaking
Keynotes & inspirational
CEs and professional trainings
Online webinars
Experiential workshops
Fundraising events
Speaking Availability
I am currently open to new speaking engagements. I'm based in the Austin, Texas area, but I am happy to travel to distant events if you reimburse travel. If you're interested or if you have questions, just shoot me an email and let me know the details!
Selected Talks
2023
2022
2021
2020
2019
2018
2017
2016
2014
2013
2011
2010