I'm Dan.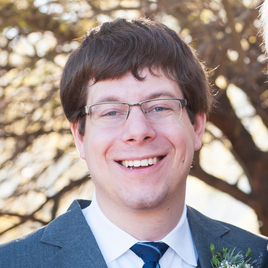 I am good at some things.
For instance, I wrote an online social skills guide, three books, and a poem about my bed.
I spoke at TEDxBend in 2018 about "What Being Autistic Taught Me About Being Human" and TEDxUniversityofArizona in 2013 about "My Life with Asperger's." I do a lot of other speaking too, and I love connecting with new audiences.
I also help entrepreneurs market themselves online. I earned my stripes at an AdWords agency that served big businesses, but I became a freelance AdWords consultant so I could help the little guy instead. In addition to my freelance work, I wrote a marketing guide for therapists to make it easier for clinicians to grow their practice and serve more clients.
Oh, and I'm one year away from earning my doctorate in clinical psychology from George Fox University. For the final year of my training, I'm completing a fantastic internship at the University of Houston Counseling & Psychological Services office, where I am learning new ways to walk alongside people as they heal, change, and grow. (I am also learning that Houston food is wonderful – Houston heat not so much!).
I am not so good at other things. My handwriting is poor at best, my cooking ability is limited to "puncture film three times and microwave," and I thought Crocs were fashionable for years. However, I like to think that my failings in these areas are endearing in the same way that a basset hound running is endearing.
I like people, so I'd love to hear from you. You're welcome to contact me by shining my symbol on a cloud above Gotham city, but your best bet for getting in touch with me is my contact form.
Interested in my professional credentials? Check out my CV or my LinkedIn.
Prefer social media? Find me on Twitter or Youtube.
Having a bad day? I've got you covered.